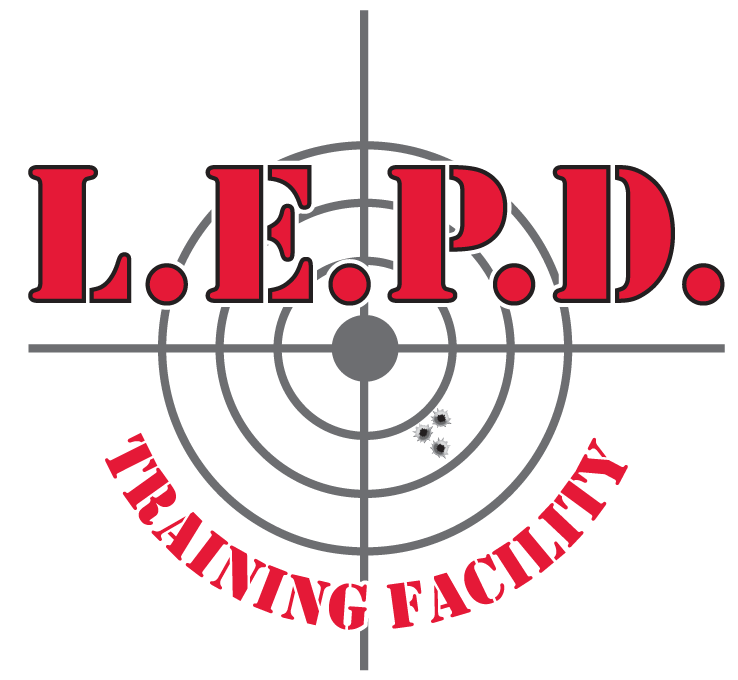 $89.00 Per person/$119.00 Per Couple (No refunds unless cancellation is 72hrs prior to day of class)

Age: 21yrs & older (under 21yrs of age must be accompanied by a parent or legal guardian)
Duration: 1 hr (Combination of classroom/range as needed)
Date: See Schedule Below!
Includes:
Use of Rental Firearm (Ammunition not included)
Range Fees
Target
Eye & Ear protection
Overview

Have you recently taken a class and need a refresher? Has it been awhile since you last handled a firearm? Do you want to introduce your spouse to firearms with a personal instructor? Whatever your specific needs, personal one on one instruction at L.E.P.D. Training Facility will exceed your expectations! Our long list of certified instructors with years of practical experience are dedicated to making sure you get the most out of your private instruction. These hour long sessions serve as a great time to work on basic firearms principals or more complex issues with your grip, sight picture, shot placement and more.
Schedule you private instruction today!
Requirements
Absolutely no ammunition is allowed in the classroom at anytime. Please leave all ammunition in your vehicle or in the lockers provided.
Handgun & 50 rounds ammunition (L.E.P.D. has available for rent many different varieties of handguns & also has ammunition for purchase)
Eye and ear protection (Provided for free if needed)
Photo ID (driver license, state-issued ID, or passport)
Must be at least 21 years of age (under 21yrs of age must be accompanied by a parent or legal guardian)
Not under indictment or been convicted of a felony in the U.S. or elsewhere
Not convicted of misdemeanor domestic violence
Not under court order (i.e. order of protection, harassment, etc.)
Not a fugitive from justice
Not a user of or addicted to any controlled substance
Not been dishonorably discharged from the Armed Forces
Have never renounced U.S. citizenship
Do not suffer from mental illness and have not been adjudicated mentally incompetent or committed to a mental institution
Email Training@lepd.com for questions or simply schedule below & tell us what you want us to focus on for the lesson!